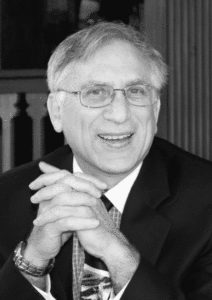 Alan Kogon
---
Allan Kogon Graduated from the University of Toronto with a BSc degree and obtained a JD from Osgoode Hall in 1973.
He married Christine in 1973 and moved to Georgetown where they raised their 4 children.
Areas of Practice: Real Estate, Wills and Estates and Corporate/Commercial Law
Other interests: Allan is member of the Georgetown Racquet Club where he plays squash and a director of the Georgetown Hospital Foundation and vice chair of the governance committee.
Allan retired in 2018 after 45 years of practice.
Phone: (905) 877-5200 x224
Email: a.kogon@helsons.ca