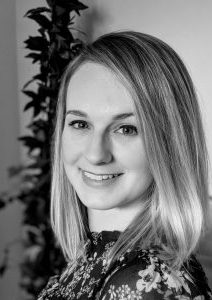 Nicole Kucherenko
---
Nicole has been with Helsons LLP since 2015. She was a summer student with us, completed her placement with our firm and began her employment here as a lawyer after her call to the bar in September 2017.
Nicole attended the Bora Laskin Faculty of Law in Thunder Bay, Ontario where she was a member of the Lakehead University Environmental Law Students' Association.
Prior to attending law school, Nicole attended Queen's University in Kingston, Ontario where she completed a Bachelor of Arts (Honours) in sociology with a minor in philosophy.
Nicole grew up in Georgetown, Ontario and enjoys being involved in her community. She currently volunteers her time sitting on the Halton Environmental Network Board as Chair. She is a member of the Halton County Law Association.
Areas of practice: matrimonial/family law, real estate, estates and wills.
Phone: 519-929-9333, ext. 232
Email: n.kucherenko@helsons.ca