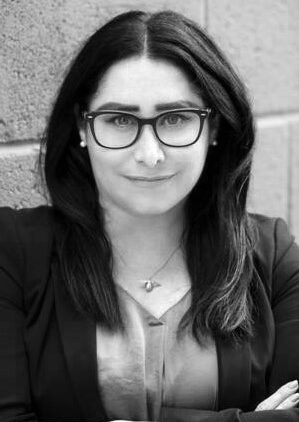 Alex Walsh
---
Alex obtained her Juris Doctor at the University of Windsor and was called to the Bar in 2012. During law school, she enjoyed her time as an editor of the Windsor Review of Legal and Social Issues. Prior to law school, she earned her Honours Undergraduate degree in Psychology/Sociology at Queen's University.

Alex articled in criminal defence law, where she furthered her passion for delving into and helping to address the often-problematic nature of our Criminal Justice System. She then spent some time working with regulatory compliance in the financial realm before finding her way to legal practice.

After spending a few years gaining experience in several legal areas at boutique firms, she is now happily sharpening her skills at Helsons LLP. She is currently practicing family law, wills and estates, and real estate law.

Alex is committed to providing the communication and attention to detail required to make each of her clients feel personally heard and tirelessly represented. As an advocate, she is energized by the act of giving a voice to those who are most in need of being heard. Alex believes that access to justice involves giving one's clients the information and support they need to confidently navigate the legal situations in which they may find themselves.

When not practicing law, Alex can be found reading, spending time with friends, and fussing with her many houseplants. A lifelong lover of being in the water, Alex will spend much of her free time in the summer hunting for the best outdoor swimming locations and getting out into nature.
Areas of practice: matrimonial/family law, real estate, estates and wills.
Phone: 905-877-5200 x.228
Email: a.walsh@helsons.ca